Thank You About Page
Thank You for Registering to Get your Copy of The Great Canadian BBQ Handbook
Thank you for downloading The Great Canadian BBQ Handbook. 
Check your inbox for your copy. If you don't see an email from us in your inbox, please check your Spam folder and be sure to add us as a contact so you'll receive all of the great recipes, event invitations, contests and more!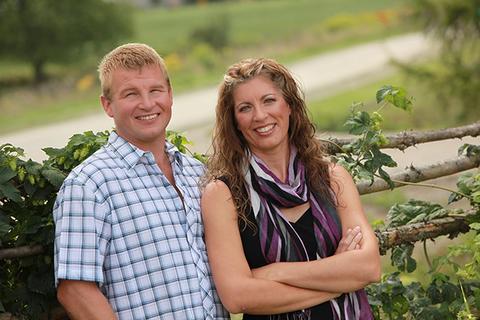 A WORD FROM OUR CO-FOUNDER...
"We have been dairy goat farming in the heart of the Great Lakes in Ontario, Canada for 13 years. We do it because we value family farming and take pride in providing the market's best firm goat cheese. We founded Great Lakes Goat Dairy in 2008 as a labor of love. I immersed herself in the art of cheese making, and Anthony continued in his passion for working with the goats to produce the highest quality, best tasting goat milk possible. "
Marj Sharda
slctvrnt:--::|~|:shwqty:--:true:|~|:qty:--:1:|~|:prdurl:--:/cart:|~|:prdttlclass:--:pta-12062088:|~|:prdttl:--:"Squeaky" Goat Mozzarella:|~|:prdimgtp:--:variant:|~|:prdimgsrcset:--::|~|:prdimgclass:--:zpa-mobile-align--center zpa-align--center pia-12062088:|~|:prdimgalt:--:"Squeaky" Goat Mozzarella:|~|:prdimg:--:https://cdn.shopify.com/s/files/1/0672/8581/products/GLGD_Product_Images_Mozzarella.png?v=1559163062:|~|:prdclass:--:ba-12062088:|~|:prdbtnltp:--:cart:|~|:prdbtnelt:--::|~|:prdbtncpt:--:BUY NOW!:|~|:prdbtnclass:--:zpa-button-padding-medium bcss-12062088:|~|:prdbtnalign:--:zpa-button-alignment-center:|~|:handle:--:squeaky-goat-mozzarella:|~|:dcrt2class:--:ba-12062096:|~|:dcrt1class:--:ba-12062090:|~|:crtmsgclass:--:pcma-12062088:|~|:brdclass:--:ba-12062093:|~|:addcrtmsg:--:Product has been added to cart
slctvrnt:--::|~|:shwqty:--:true:|~|:qty:--:1:|~|:prdurl:--:/cart:|~|:prdttlclass:--:pta-12062089:|~|:prdttl:--:Aged Cheddar Goat Cheese:|~|:prdimgtp:--:variant:|~|:prdimgsrcset:--::|~|:prdimgclass:--:zpa-mobile-align--center zpa-align--center pia-12062089:|~|:prdimgalt:--:Aged Cheddar Goat Cheese:|~|:prdimg:--:https://cdn.shopify.com/s/files/1/0672/8581/products/GLGD_Product_Images_Aged.png?v=1559163122:|~|:prdclass:--:ba-12062089:|~|:prdbtnltp:--:cart:|~|:prdbtnelt:--::|~|:prdbtncpt:--:BUY NOW!:|~|:prdbtnclass:--:zpa-button-padding-medium bcss-12062089:|~|:prdbtnalign:--:zpa-button-alignment-center:|~|:handle:--:aged-cheddar-goat-cheese:|~|:dcrt2class:--:ba-12062097:|~|:dcrt1class:--:ba-12062091:|~|:crtmsgclass:--:pcma-12062089:|~|:brdclass:--:ba-12062094:|~|:addcrtmsg:--:Product has been added to cart
slctvrnt:--::|~|:shwqty:--:true:|~|:qty:--:1:|~|:prdurl:--:/cart:|~|:prdttlclass:--:pta-12062086:|~|:prdttl:--:

Greek Goat
Cheese

:|~|:prdimgtp:--:variant:|~|:prdimgsrcset:--::|~|:prdimgclass:--:zpa-mobile-align--center zpa-align--center pia-12062086:|~|:prdimgalt:--:Greek Goat Cheese:|~|:prdimg:--:https://cdn.shopify.com/s/files/1/0672/8581/products/GLGD_Product_Images_Greek_Goat.png?v=1559163262:|~|:prdclass:--:ba-12062086:|~|:prdbtnltp:--:cart:|~|:prdbtnelt:--::|~|:prdbtncpt:--:BUY NOW!:|~|:prdbtnclass:--:zpa-button-padding-medium bcss-12062086:|~|:prdbtnalign:--:zpa-button-alignment-center:|~|:handle:--:greek-goat-cheese:|~|:dcrt2class:--:ba-12062098:|~|:dcrt1class:--:ba-12062092:|~|:crtmsgclass:--:pcma-12062086:|~|:brdclass:--:ba-12062095:|~|:addcrtmsg:--:Product has been added to cart
HERE'S WHAT OUR #GOGOAT COMMUNITY IS SAYING ABOUT OUR CHEESES
:|zpendofcontent|: