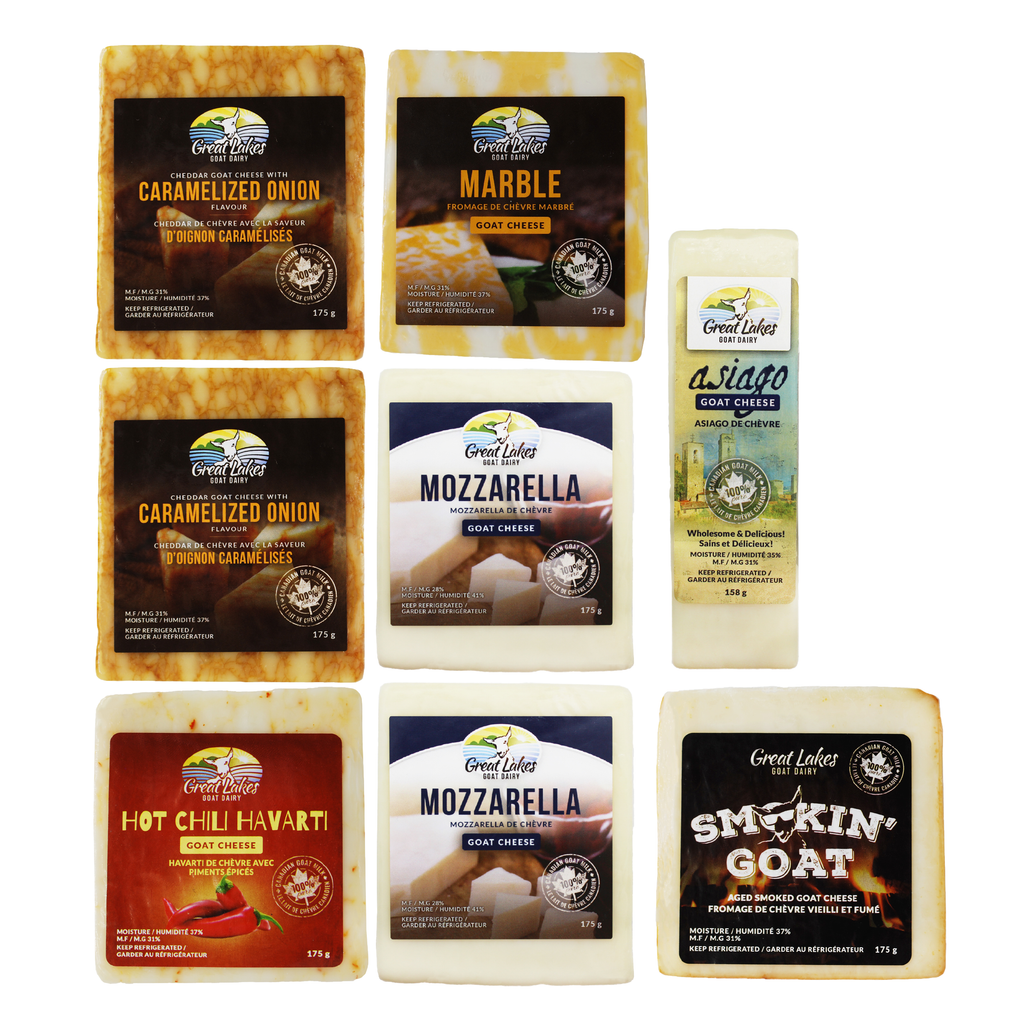 About Our Goat Cheese Chef's Pack
Do you just love to cook for family and friends? Or have dietary restrictions holding you back from your favourite cheese flavours?
Then, this package was made for you! This 8 piece package is the starting point you need for finding that perfect cheese for your dish.
This flavour-packed assortment of goat cheese comes with: 
2 Caramelized Onion
2 Mozzarella
1 Hot Chili
1 Marble
1 Asiago
1 Smokin' Goat
Explore the world of goat cheese with distinct flavours that will excite your palette!