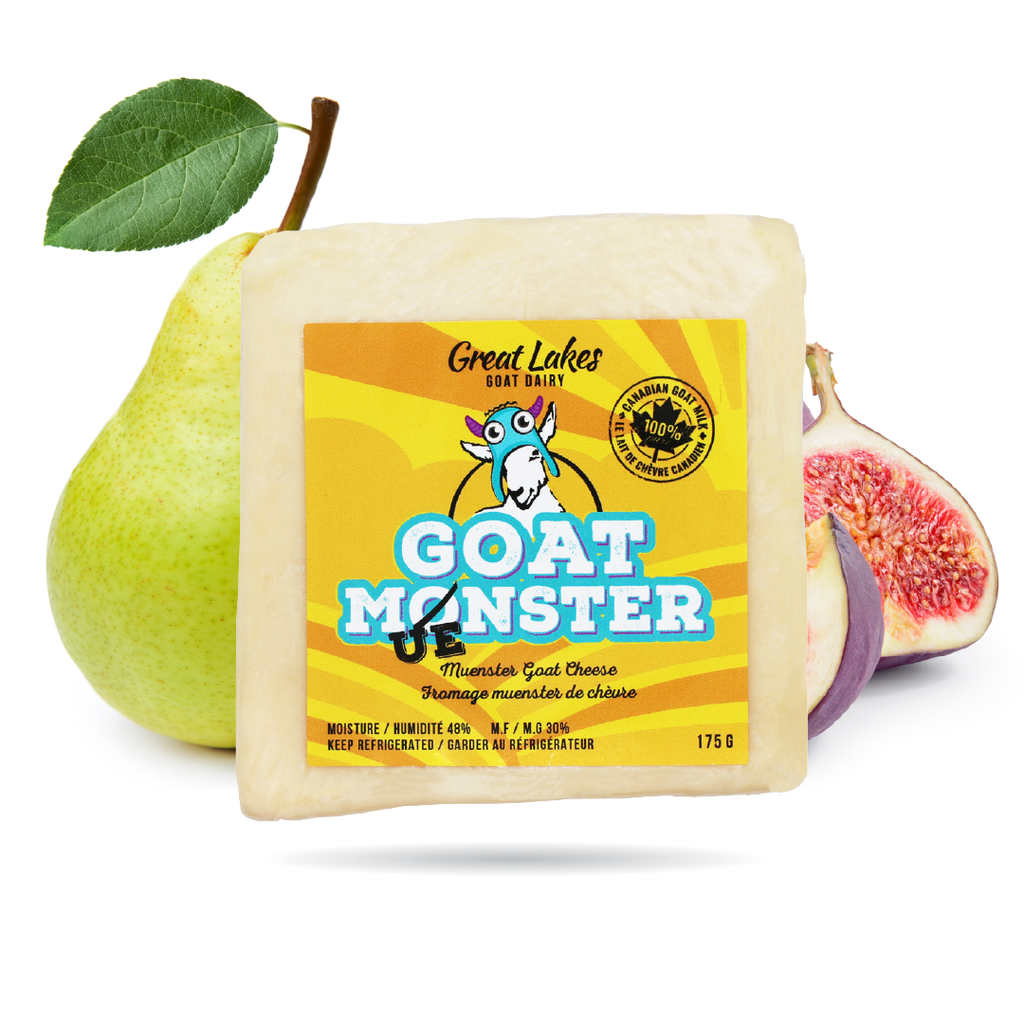 About Our Goat Muenster Cheese
Our Goat Muenster offers a soft and creamy texture as a semi-firm cheese. This cheese is made for melting, both in your mouth and on your dish. With incredibly fresh flavour, meant for cheese-lovers with dietary restrictions, this creamy cheese is something all of our taste buds can get behind.
It's the perfect snack at any time, and the perfect melting cheese for a bold tasting grilled cheese you've been missing!

Pack Size: 175g