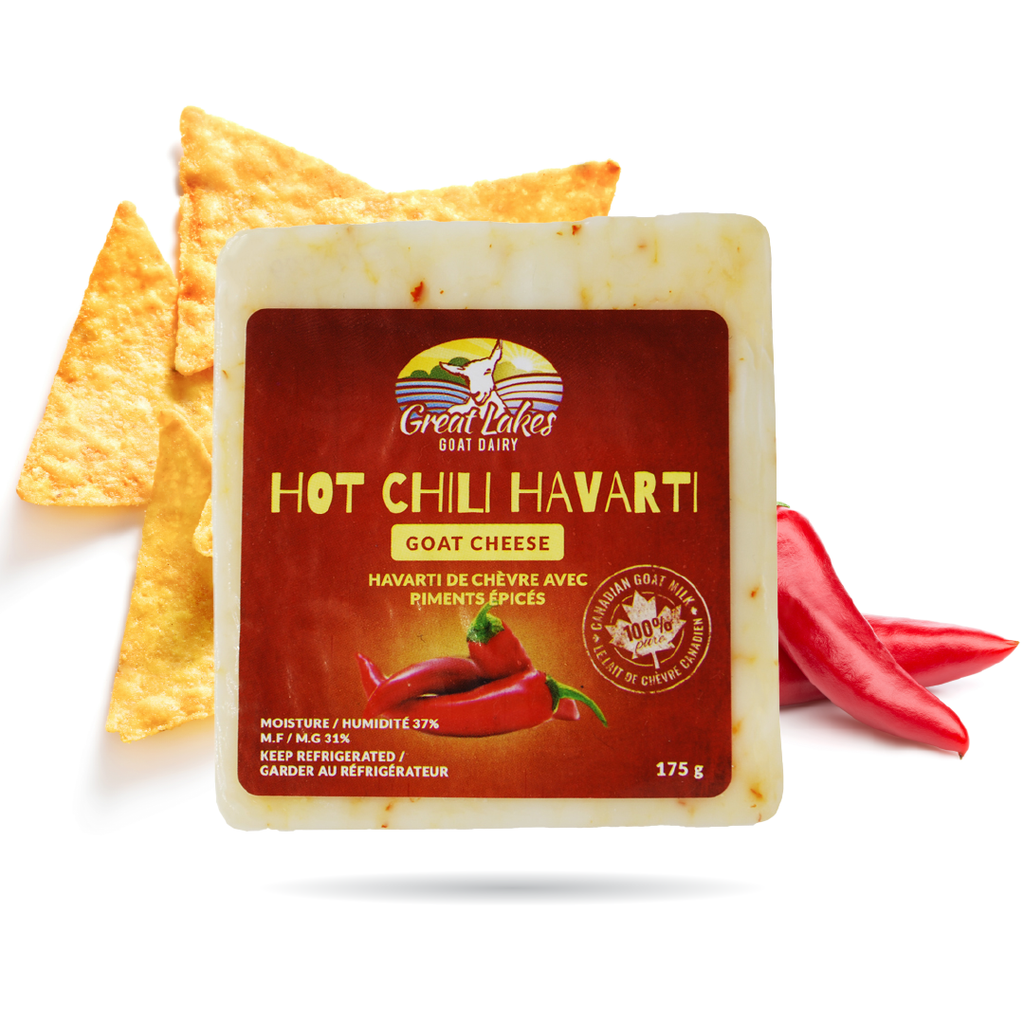 About Our Hot Chili Havarti Goat Cheese
A true artisan take on a Danish-inspired classic!
Made from 100% single source farmstead goat's milk, this unique flavour of Goat Cheese Havarti is made with real hot chili peppers, with just enough kick to remember it.
Whether you want to spice up your omelet game or impress your friends with a spicy Havarti dip, we know this one is going to be a hit.
Pack Size: 175g