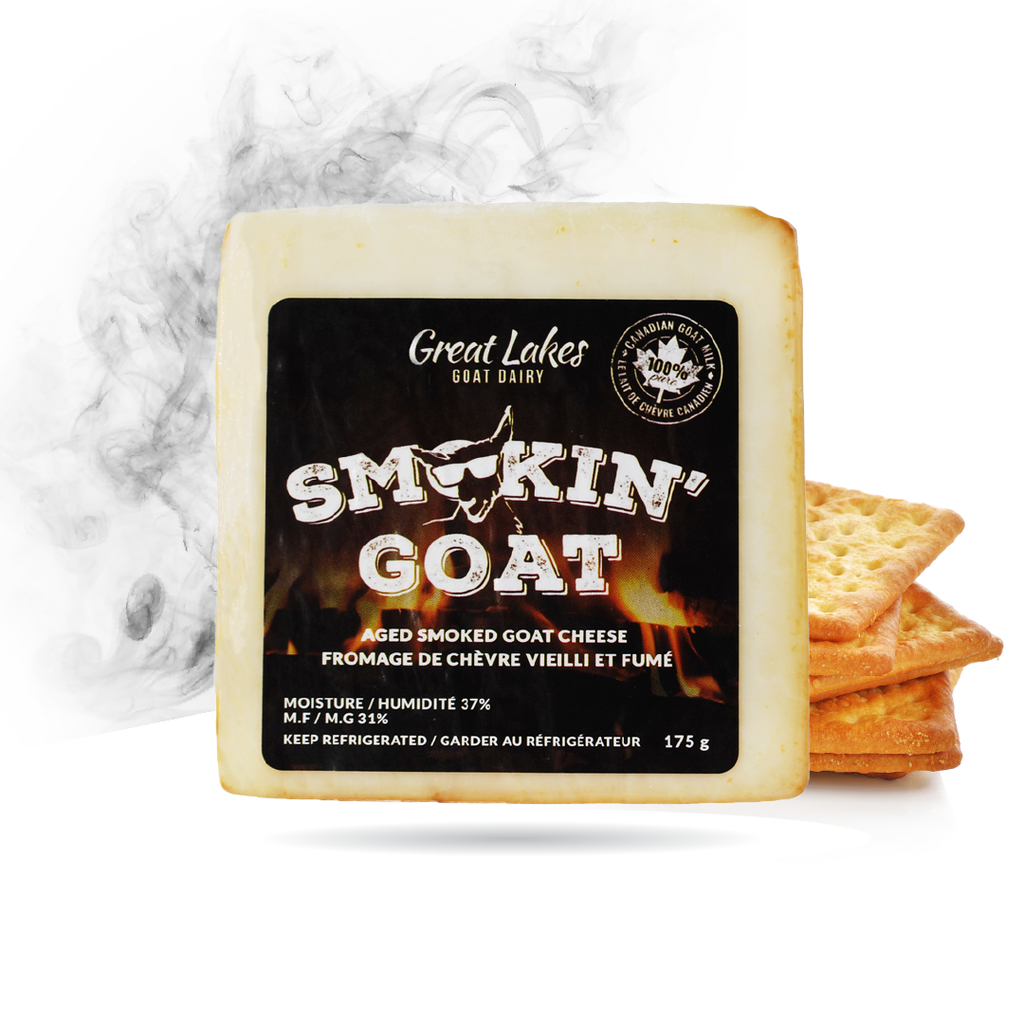 About Our Smokin' Goat Cheese 
Infused with Applewood smoked, our aged cheddar goat cheese is made with our 100% farmstead goat's milk. Try our Smokin' Goat Cheese for that delicious smoked flavour.
With a savoury taste that will leave wanting more, it's perfect atop grilled vegetables or as an added addition to your charcuterie board!
Pack Size: 175g