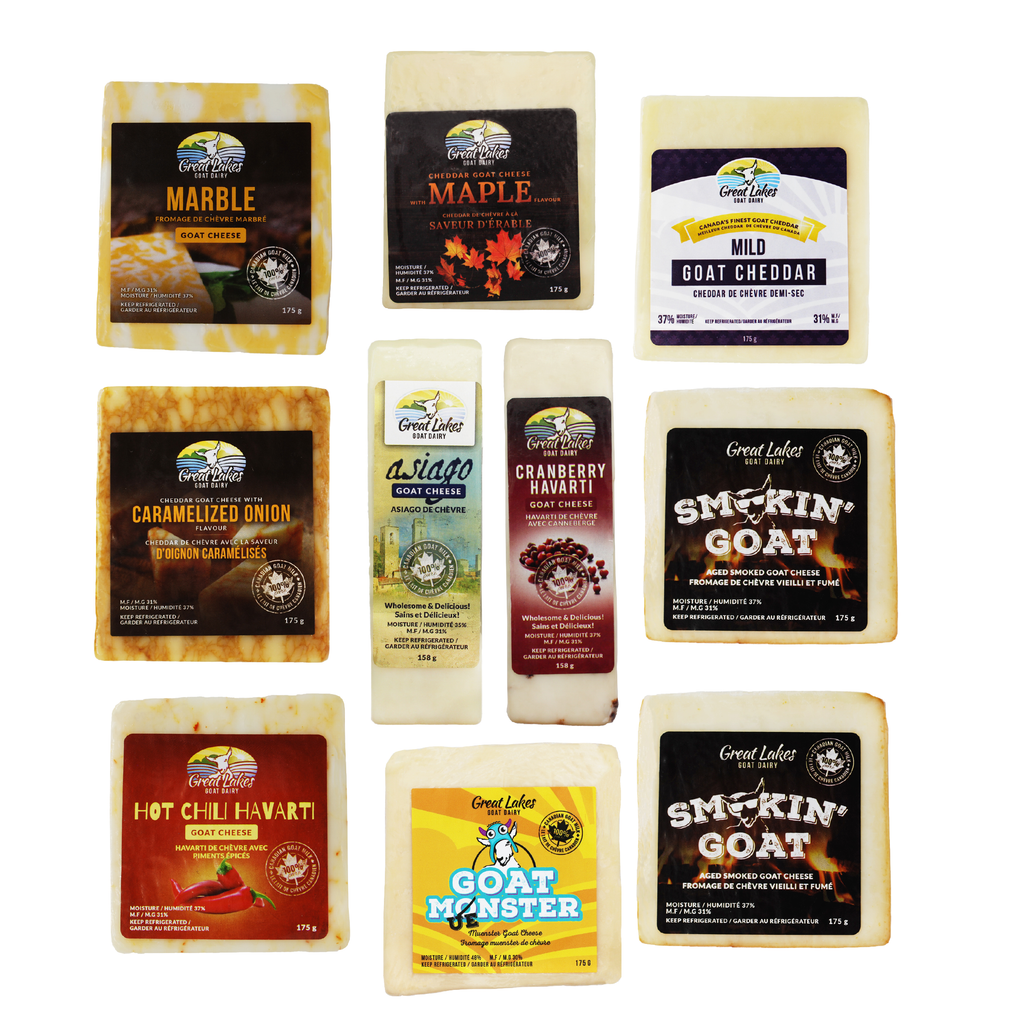 Hosting a party? Why not add some wine and cheese for your guests!
With our 10 Piece Party Pack, you can rest assured that your party will be a hit. Enjoy a variety of our Goat Cheese, filled with multiple flavours that will satisfy everyone's palette.
From sharp to sweet flavours, when you order our Party Pack you'll receive:
2 Smokin' Goat
1 Caramelized Onion
1 Hot Chili
1 Maple
1 Mild
1 Marble
1 Asiago
1 Cranberry Havarti
1 Muenster
Order yours today and find your favourite flavour!